One Design Development has been providing quality website design/development services since 1996. We program primarily in PHP and specialize in:
Additionally, we use technologies such as Javascript, jQuery, Bootstrap, HTML5, Git and Sass for frontend development.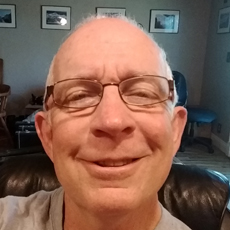 Located in the California foothills, One Design Development was founded by Mike Gribkoff. He is the primary developer. He is also the lead developer for CityPals.
All our work is done by experienced, in-house professionals who utilize the best technologies for your particular needs and budget. Our aim is a correctly executed project that's done on-time and on-budget.
Since we are US based, we are available when you are. You can call us at +1 530-392-8798. You can also email us at the addresses below.
All work is covered with a 100% guarantee.
"I've depended on One Design Development for a wide range of projects over the last decade. And also turned to them to jump in to help where other techs have fallen short. Always a pleasure working with them – professional, timely, seasoned, creative. I couldn't ask for more."
Anna Polishuk/Chameleon Associates
"One Design Development was contracted by CityPals to develop our innovative platform connecting travelers with local guides ('CityPals') all over the world. Since our inception in 2017, the One Design Development team led by Mike was involved in every technical aspect pertaining to architecture design, coding, mobile app integration and a whole lot more. They are dedicated, hardworking, able to deliver on time and on spec. I highly recommend One Design Development as your one-stop-shop for full stack development and web design."
Amotz Brandes/CityPals
"We have worked with One Design Development for the last eight years. Due to the requirements of our business we have had many custom programming issues that needed to be implemented and One Design Development has handled all of these in a precise and timely manner. Mike has been our go to guy whenever our website encountered server problems. We have been very fortunate to find One Design Development and would strongly recommend them to anyone who needs a knowledgeable partner to handle any issues a website may encounter."
Dennis Gorsky/Titan Reloading
"I have had the pleasure of working with Mike at One Design Development on 3 different websites over the course of 10 years. Each time he reminds me why I won't use anyone else. He's talented, responsive, and honest. You're in great hands with One Design Development! "
Matthew Tritt/Greenlight Consulting & Mgmt, LLC
General:
Pricing/Sales:
Support: