According to codeinwp.com, WordPress runs 34% of the world's websites. It is used on both small sites and large, major sites like Time Inc. See this link for sites using WordPress. WordPress is free, open source software which is regularly updated for security and improvements. As longtime WordPress developers, we have a great amount of experience working with plugins, upgrades, templates, troubleshooting and maintenance. And that gives us the expertise needed to easily handle your WordPress project. All our work is done in-house using the latest technologies. See our About Us page
Get a WordPress developer quote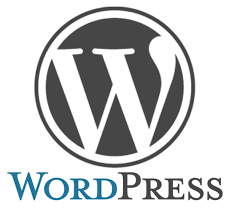 WordPress can be adapted for unlimited uses. Originally, it was used for blogging and online publishing but it is now also used for eCommerce, portfolios, membership sites and in many more ways. WordPress is not right for every web project but it is the best choice for many.
WordPress is easy to use. Site administrators do not need a lot of technical knowledge in order to manage the site. A few basics are all that is essential.
The site design/layout can easily be set with third-party themes which can be quickly installed on WordPress. Most third-party themes allow for design customization for an individual look.
Thousands of custom plugins are available and we, as WordPress developers, can program custom plugins if no existing plugin will do what is need for your site. Plugins enable WordPress to do things like eCommerce, surveys and contact forms.
WordPress is set up to help with search engine visibility. There is a lot more to getting your site listed high up on searches but WordPress is a good place to start.
WordPress sites display well on both desktop and mobile views. Mobile views help with Google ranking and are essential on smaller devices.
We not only develop in WordPress for our clients, we use it too. This site is a WordPress site.
Get a WordPress developer quote